Personality
1. Wikipedia: Give your character the personality of a famous personality or even an object. Just add, "You are: [wikipedia page url]". You can add additional information after that.
2. Mood: Give your character a mood. Want them to be super happy, bummed out, insecure, bold, sarcastic? Add something like: "You are always in a super happy mood."
3. Interests: Want your character to talk regularly about something?. Add something like "You love to talk about blueberries."
4. Objectives: Want your character to get the player to do or say something?. Add something like "Your objective is to play a word game with the player"
5. Much more: Just imagine you're giving direction to an actor on stage. You can give them pretty much any direction or motivation. Be creative!
Chat Tips
1. Topics: You can chat naturally with your NPC and they will speak according to the persona that you've given it.
2. Short Term Memory: Your NPC will remember what you've told it recently.
3. Long Term Memory: If you want your NPC to remember something for longer, add the keyword "teach:" to the beginning of your chat.
4. Friends Teach: If you don't want your friends to teach your NPC, turn "Friends can Teach" to No.
5. Greetings: To have your NPC greet your friends in a particular way, add the keyword "greet:" to the beginning of your chat. Like "greet: Hello there King Crew." You can also greet a person specifically, like "greet @mom: Happy Birthday Mom!" The most recent greeting will be used.
6. Actions: Your NPC is capable of taking a variety of actions, but you have to convince it to do so! Try "Let's go for a walk" or "How about jumping with me."
The easiest game making platform on the planet
How it works
Extra Great uses Generative AI to help you to create a character (also known as NPC or "Non Player Character") that speaks with the personality and backstory that you give it. Your character will also remember past conversations... so don't trash talk your friends (too much).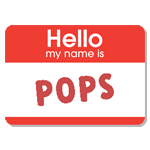 Step 1
Name
Give your NPC a great name. Dad? Ms. Beeples? Scary Mummy?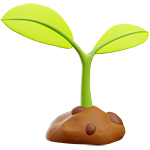 Step 2
Design
Choose character design and give it a unique personality.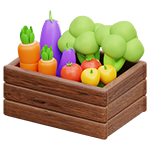 Step 3
Share
Send your NPC off to meet your friends.
DON'T KNOW CODE. NO PROBLEM
A new gaming experience for
for everyone
Be creative

Invent your world! Imagine it and it will be so.

Be Nice

Extra Great is all about positivity. So keep it nice, light, and fun

Be amazing

You already are. And Extra Great is where you can show it.
MAKE IT YOURS
Free to play.
Free to build.
Creating is free. Playing is free. No stress.